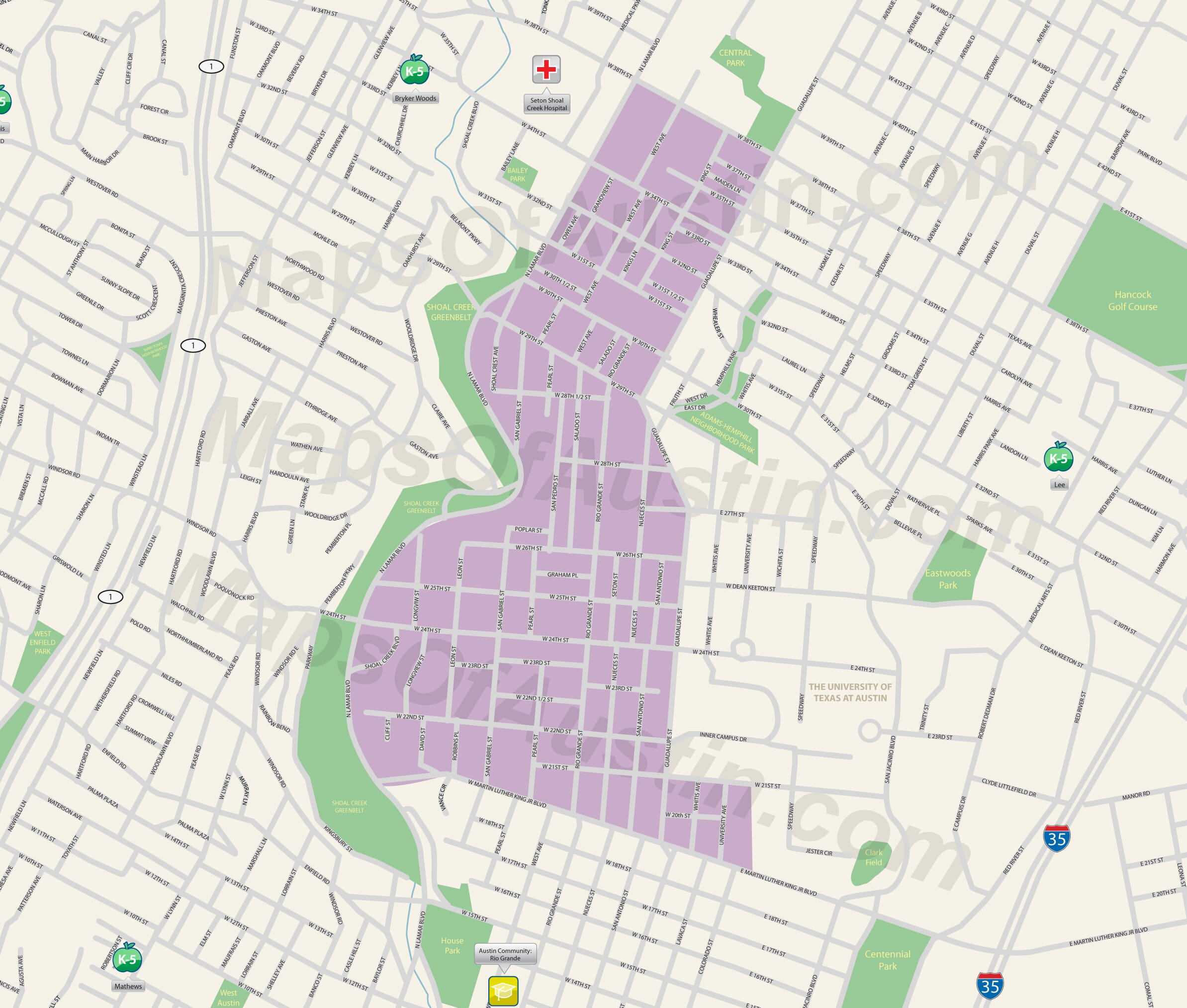 Neighborhood Details
West University, or "West Campus", is the region directly west of the University of Texas at Austin.  It is situated between Guadalupe Street and North Lamar Blvd, and bordered by Martin Luther King Jr. Blvd in the south and 29th Street in the north.  A vibrant area with a diverse mixture of students and professionals, the West University area has seen major renovations in recent years, including new bike paths and pedestrian walks along Rio Grande Street.
Running alongside the portion of Guadalupe St. adjacent to the university, or, "The Drag", there are plenty of shopping, restaurant, and entertainment options.  Visit Urban Outfitters for the latest fashion trends, or visit one of the several local vintage shops.  Stop by Spicy Pickle for a sandwich, or for a late night meal, Kerbey Lane is an Austinite favorite.  Hole in the Wall features tons of local acts and is a great place to see up and coming bands.
Austin ISD is in district for residents of West University.
Location
View Larger Map