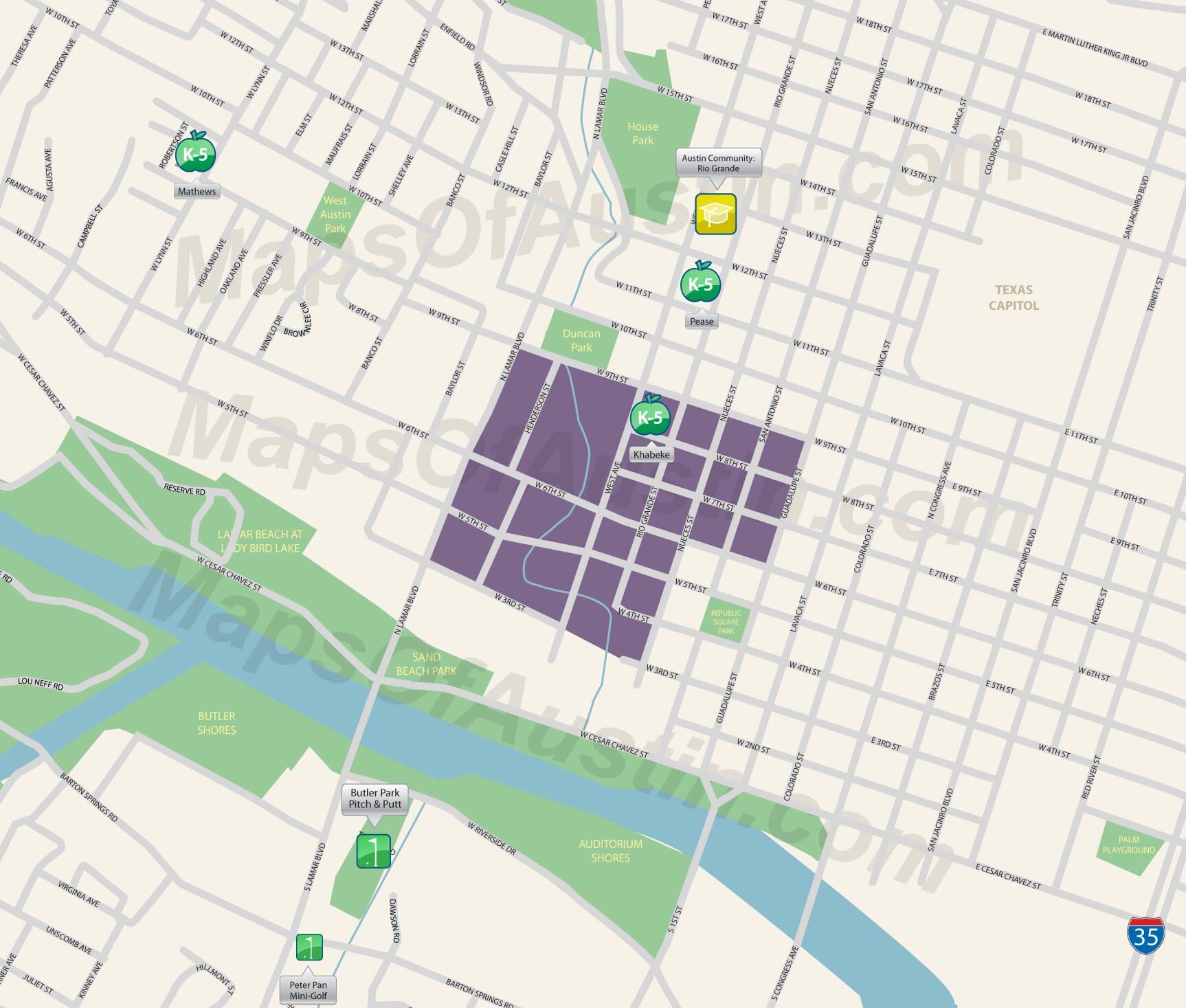 Neighborhood Details
In recent years, the Market District has become one of the fastest growing residential and commercial areas in Austin.  Located on the west side of downtown between 3rd and 9th street, it is bordered between Lamar Blvd on the west and Guadalupe on the east.  A number of condos and apartments have popped up there, including the 29-floor high-rise The Monarch.  The breadth of shopping and dining are all within walking district in the market district.  The flagship Whole Foods sits at Lamar Blvd and 6th street, a popular destination for grocery shopping and dining Austinites.
West 6th is home to throngs of bars serving a diverse cross-section of Austin- from Kung Fu Saloon to Star Bar.  The old Austin neighborhood to the north of 6th street features several historical residences, though many have been converted to businesses.
Active residents will find much to cheer about living in the Market District. Lake Austin offers a wealth of trails and hiking, all in the shadow of the Austin skyline.  Austin ISD is the district for those residing in Market District.
Location
View Larger Map