Neighborhood Details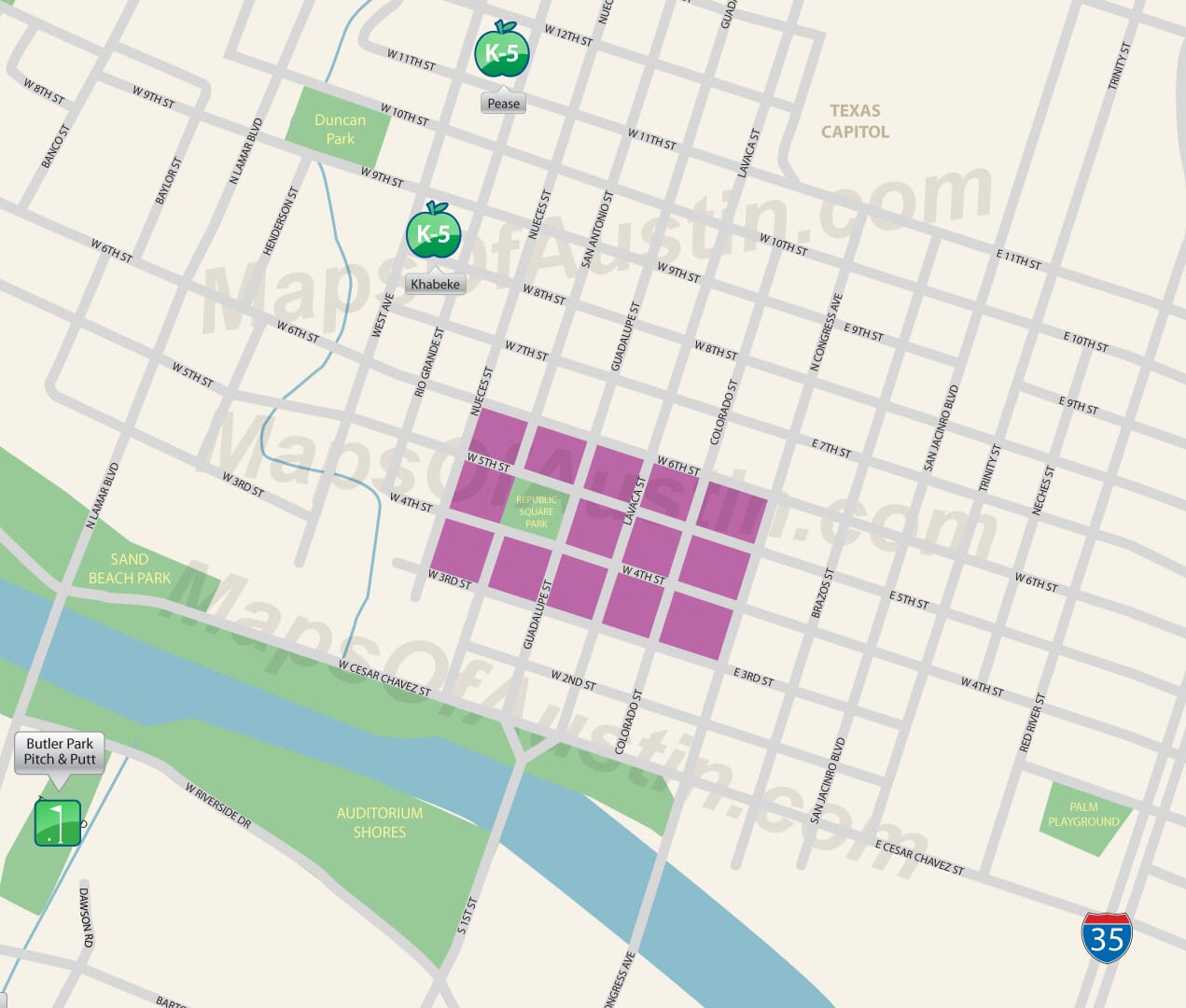 In Austin, the Warehouse District has been the fastest growing locale in downtown over the last decade.  New condos, hotels, restaurants, and retail have all moved into the area, along with the new ACL Live venue, where Austin City Limits is now filmed.  While some have taken time to adjust to the new Austin skyline and its new high rises, the area has taken on a life of its own.  Where once the area was just an extension of 6th street, an entirely different nightlife has developed.
The Warehouse District is located to the west of Congress Avenue and borders the north shore of Lake Austin.  The stacked residences atop a diverse collection of restaurants and retail give much of the area a distinctly urban feel.  Condominiums such as The Austonian and 360 Condominiums now tower above the streets.  The bar district along west 6th street caters to a slightly older crowd than its eastern 6th street brother.  Bars such as Kung Fu Saloon and Star Bar are popular haunts along the strip.  Nearby Lady Bird Lake offers plenty of outdoor fun including the Town Lake Hike and Bike Trail.  At Republic Square Park, the farmer's market brings fresh food to the city every Saturday.  Living in the Warehouse District is a great way to be in the middle of it all.
The Warehouse District is home to Austin ISD.
Location
View Larger Map