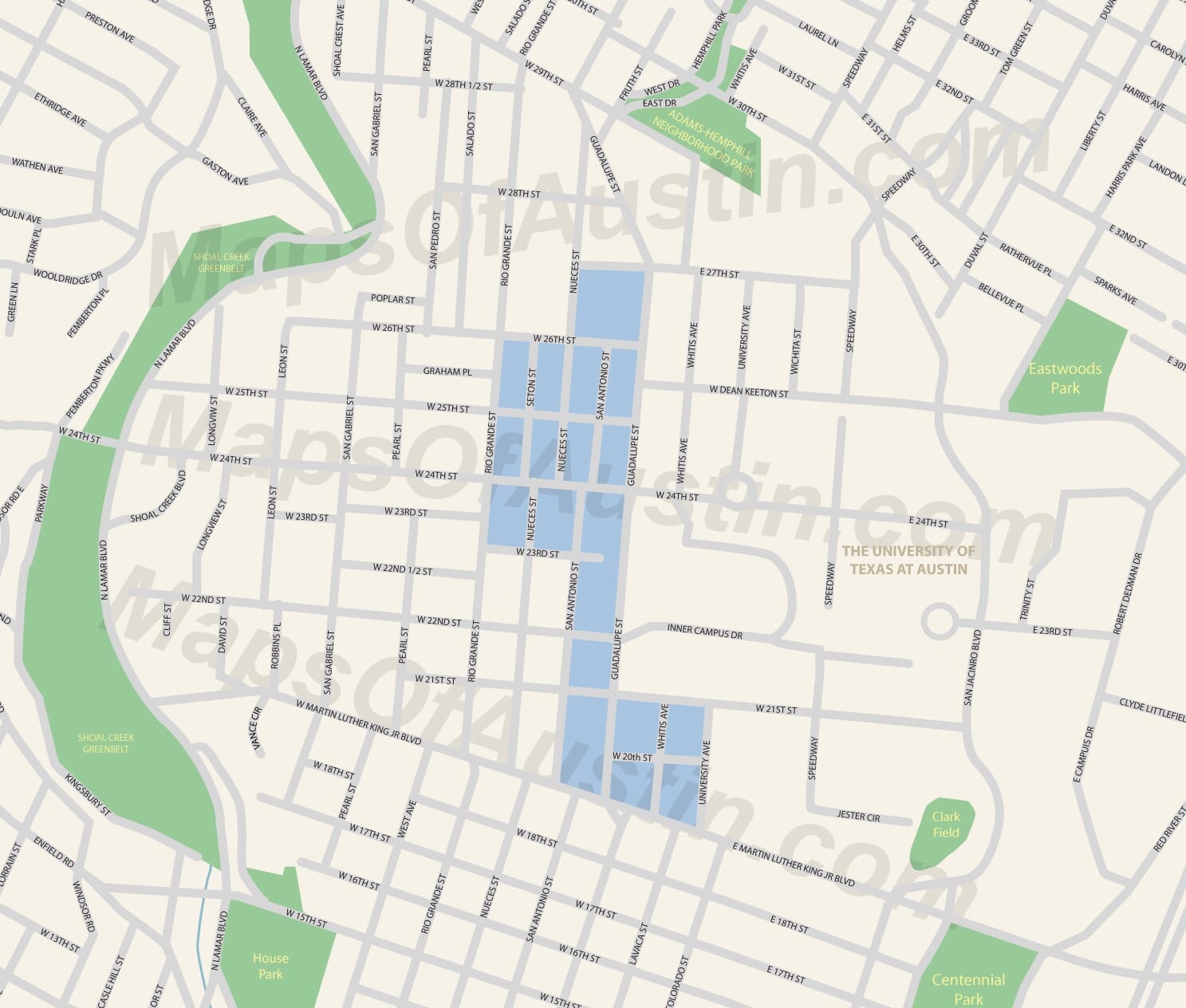 Neighborhood Details
The Drag is a strip running directly west of the University of Texas at Austin, bordered by Martin Luther King Jr. Blvd in the south and roughly 29th Street in the north.  Dorms predominantly line the area.  Known for its quirky shops and restaurants with their eye-catching signs, The Drag is a popular destination for out-of-towners.  Daniel Johnston's Frog Mural sits at 21st and Guadalupe, one of Austin's most iconic images.
There are plenty of shopping, restaurant, and entertainment options.  Visit Urban Outfitters for the latest fashion trends, or visit one of the several local vintage shops.  Stop by Spicy Pickle for a sandwich, or for a late night meal, Kerby Lane is an Austinite favorite.  Hole in the Wall features tons of local acts and is a great place to see up and coming bands.
Residents of The Drag are in district to Austin ISD.
Location
View Larger Map